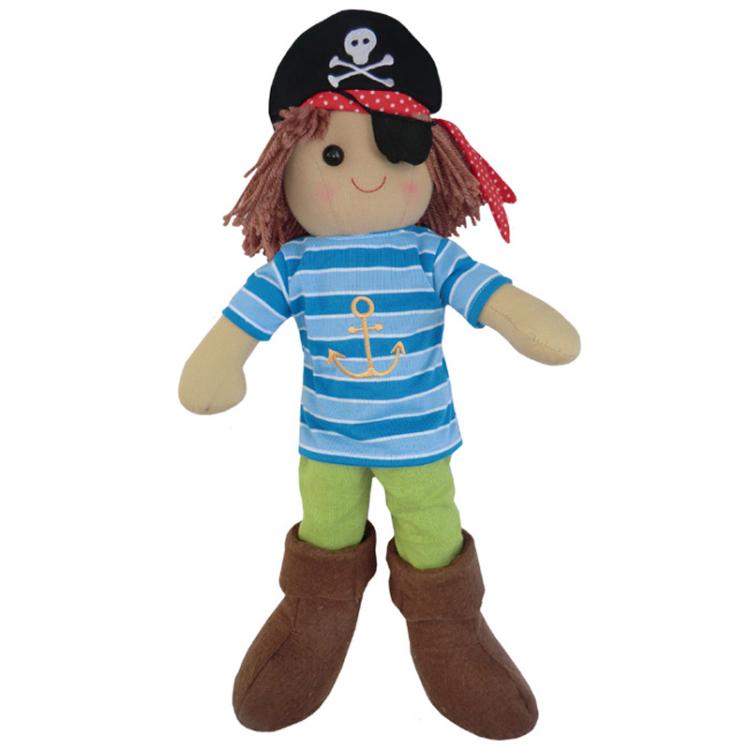 Our Thoughts…
Your little man will fall in love with this pirate ragdoll.
Technical Information & Sizes
Spend £1,500.00 or more to qualify for 0% finance over 12 monthly payments
Customer reviews
I am absolutely delighted with the bed and drawers and my little girl will love it! The build quality is such a high standard. There is a slight mark on one of the bed posts and the delivery man said you may be able to send a small pot of matching paint so I could try and touch it up. I'm not too worried about it but if you do have such a thing I could give it a try. I would have no hesitation recommending you and will certainly be purchasing more items from you in the future. Also the delivery guys were professional and courteous.
Received delivery of our furniture yesterday and I have to say it is excellent quality and looks fantastic. So may thanks from me and my very lucky daughter.
Stunning furniture, beautifully made. Great service. One happy little girl and a happy mummy too.
Finance Available
Spend £1500.00 or more and qualify for one of our finance options
Money Back Guarantee
100% GUARANTEE
A no nonsense money back guarantee.
Shop with Confidence