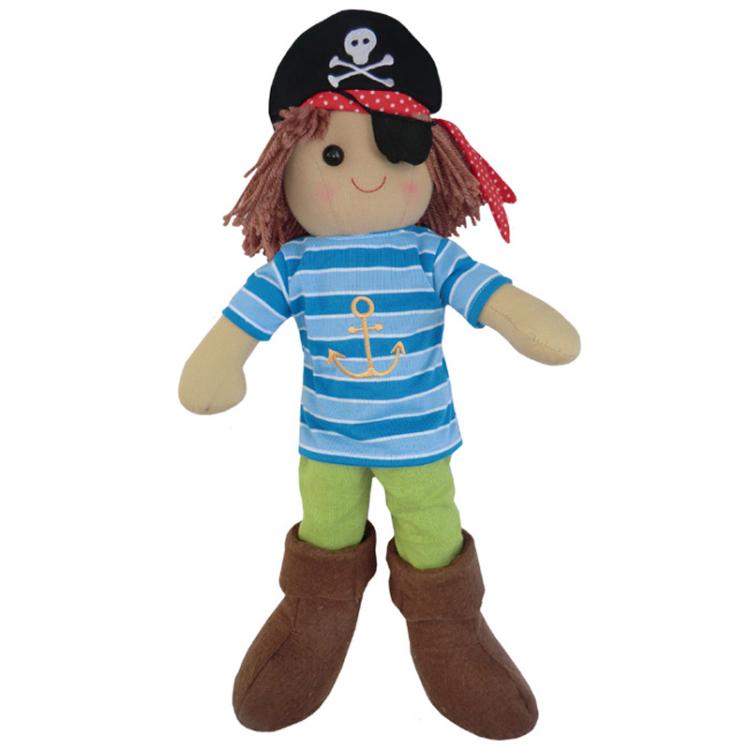 Our Thoughts…
Your little man will fall in love with this pirate ragdoll.
Technical Information & Sizes
Spend £1,500.00 or more to qualify for 0% finance over 12 monthly payments
Customer reviews
We bought a bed, bedside cabinet, wardrobe, toy cupboard and bookcase from the Archie Fairweather collection in blue. It is all beautifully and solidly made. The customer service was brilliant. We even had the furniture put in place in the room and the bed constructed for us. We are going to buy from the girls collection for our youngest.
We are delighted with the furniture, and indeed the entire process from order to deliver. As a customer you always take a risk ordering online, but you and your company are a credit to the retail industry and I would have no hesitation in recommending you in the future.
I just wanted to say a big thank you for Holly's furniture. I have to say that I think it is absolutely stunning, more so even than is shown in your pictures. We are thrilled and I now understand why you don't try to compete on prices as I agree it's a different league!
Finance Available
Spend £1500.00 or more and qualify for one of our finance options
Money Back Guarantee
100% GUARANTEE
A no nonsense money back guarantee.
Shop with Confidence