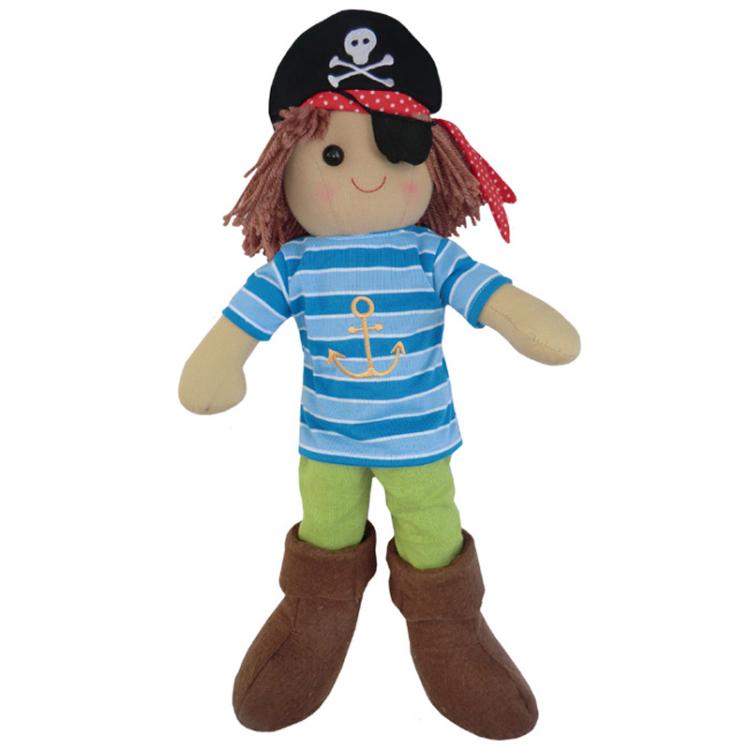 Our Thoughts…
Your little man will fall in love with this pirate ragdoll.
Technical Information & Sizes
Spend £1,500.00 or more to qualify for 0% finance over 12 monthly payments
Customer reviews
Yes we have received the beds! Up untill now I have been at work in the uk so hadn't seen them. Now I have though I must say they are absolutely gorgeous and the girls are thrilled so thank you soo much they truely are wonderful, i shall be reccomending you to our friends out here (and in the uk) so expect some more foreign deliverys!
We are very happy with the furniture and the service we received. Especially delivering it to the room and taking away the packaging!! The furniture is beautiful and well made! Our 6 year old daughter was speechless when she saw her dressing table (didn't last long!) Our 9 year old is now stood in her sisters room asking to swap bedrooms! So expect another order from us shortly!
Thank you so much for the beautiful furniture you created for my daughter. The craftsmanship and quality is second to none. I will definitely be ordering from you again. The delivery people were also delightful and took great care putting everything together.
Finance Available
Spend £1500.00 or more and qualify for one of our finance options
Money Back Guarantee
100% GUARANTEE
A no nonsense money back guarantee.
Shop with Confidence