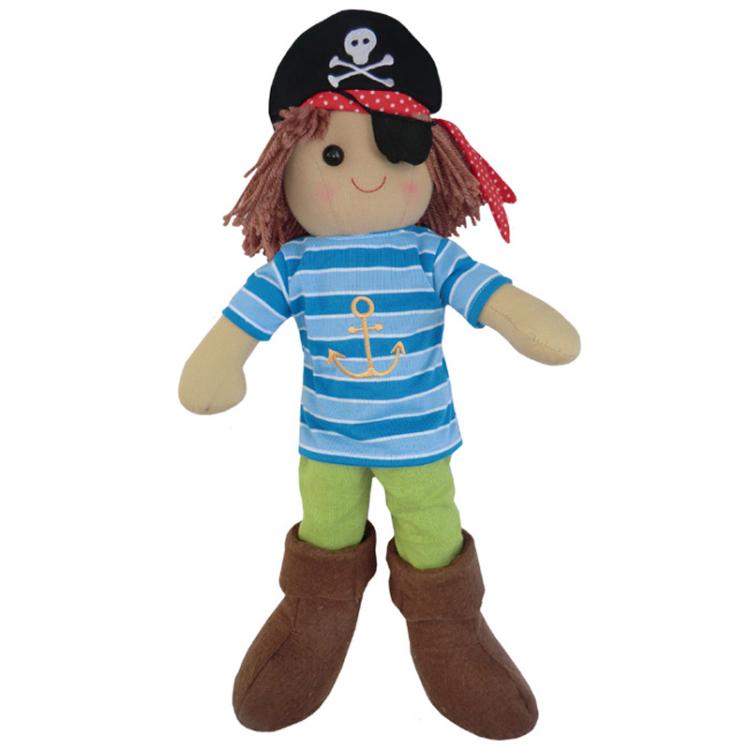 Our Thoughts…
Your little man will fall in love with this pirate ragdoll.
Technical Information & Sizes
Spend £1,500.00 or more to qualify for 0% finance over 12 monthly payments
Customer reviews
Just wanted to let you know that my daughter's bed arrived today and we all agree that we love it! I had no trouble getting her to snuggle down in it at bed time tonight. I also wanted to let you know that were are so glad that we decided to ask your team to assemble the bed. I was so impressed with how quick, professional and polite they were. Having already recommended you to a friend I'm glad I did. You didn't disappoint - from looking at your lovely website, to the excellent customer service, you and your team made the whole process easy. Even supplying my own fabric caused no problem. It has made the whole experience of ordering my daughter's first 'big girl' bed a real joy. I will definitely be ordering from you again.
I would like to say a massive big thank you. We recently purchased the Pick and Mix furniture and Looby Lou bed and I can honestly say it is all amazing, my little girl loves it. The service we received was exceptional and we look forward to returning when our little boy grows up. Simply stunning and worth every penny. A BIG THANK YOU.
You're a fabulous company from what I can gather...great product, great customer service.
Finance Available
Spend £1500.00 or more and qualify for one of our finance options
Money Back Guarantee
100% GUARANTEE
A no nonsense money back guarantee.
Shop with Confidence