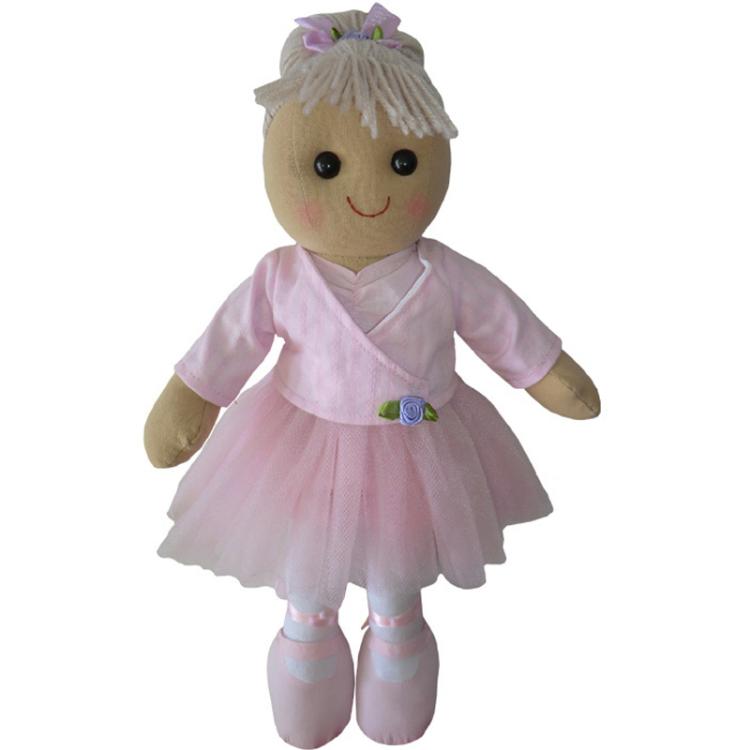 Our Thoughts…
Medium sized Ballerina Ragdoll complete with a pink tutu. Let her dance away with her new best friend.
Technical Information & Sizes
Size: 40cm. Suitable for all ages.
Spend £1,500.00 or more to qualify for 0% finance over 12 monthly payments
Customer reviews
I wanted to write to express my delight at the beautiful wardrobe I purchased from you for my baby girls bedroom. The most important thing was the friendly and personal service as sadly when my wardrobe first arrived it would not fit up our stairs. I was 8 months pregnant and no other wardrobe would suffice. However after a quick phonecall the wardrobe was swiftly taken away and a replacement made in two sections was delivered a few weeks later that easily went up the stairs. I tell everyone about your beautiful furniture and the exceptional service as this was above the call of a normal furniture supplier. Ava and I thank you with all our heart and will always recommend you.
Bought the Looby Loo bed and chest of drawers in Angel white. Beautiful furniture, well made and my granddaughter now has a bedroom that any little girl would be proud of. The whole shopping experience was stress free from start to finish. We had a minor issue which was dealt with quickly and efficiently. These are investment pieces but well worth the pennies.
My daughter has just received her bedside table. It is just beautiful and excellent quality. We will be purchasing the bed in time for her 2nd Birthday. Thank you.
Finance Available
Spend £1500.00 or more and qualify for one of our finance options
Money Back Guarantee
100% GUARANTEE
A no nonsense money back guarantee.
Shop with Confidence