Medium Ragdoll Skirt and Cardigan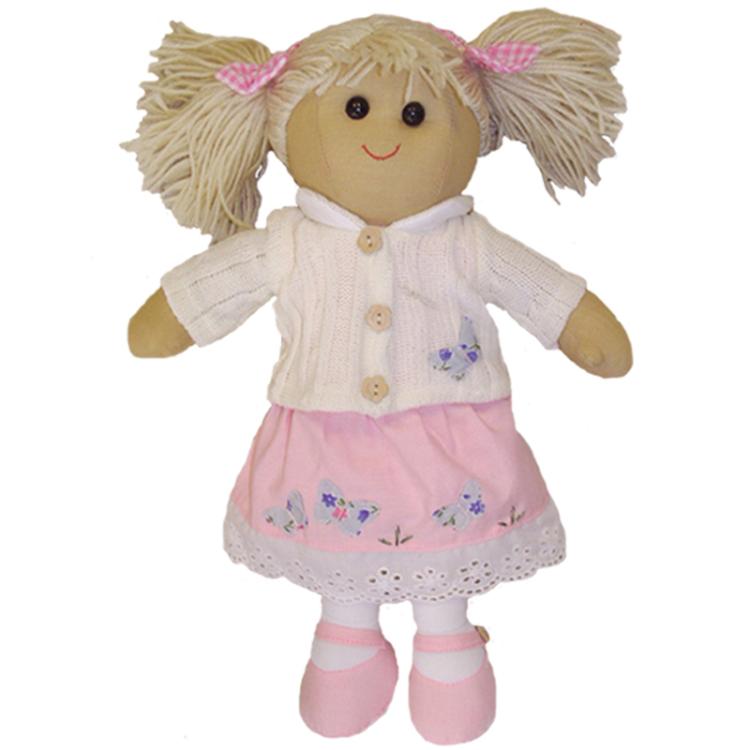 Our Thoughts…
Ragdoll with a pink skirt and a white cardigan. We think this ragdoll will be perfect for your little cherub.
Technical Information & Sizes
Size: 40cm. Suitable for all ages.
Medium Ragdoll Skirt and Cardigan
Spend £1,500.00 or more to qualify for 0% finance over 12 monthly payments
Customer reviews
We were absolutely thrilled with the bedroom furniture. It arrived well packaged and was simple to assemble. We were blown away by the fantastic quality and the wonderful craftwork put into each product. They really are beautifully made. I had many comments on the day of our photoshoot from the mummy's of our little models asking where the furniture came from - one mummy has actually visited your website looking to buy!
We have been absolutely delighted with the furniture we already have from you,we have looked after it well and it is still as good as new.
We were very happy with the service and quality. I did have to phone to chase a delivery date but that was no problem.
Finance Available
Spend £1500.00 or more and qualify for one of our finance options
Money Back Guarantee
100% GUARANTEE
A no nonsense money back guarantee.
Shop with Confidence