Medium Ragdoll Skirt and Cardigan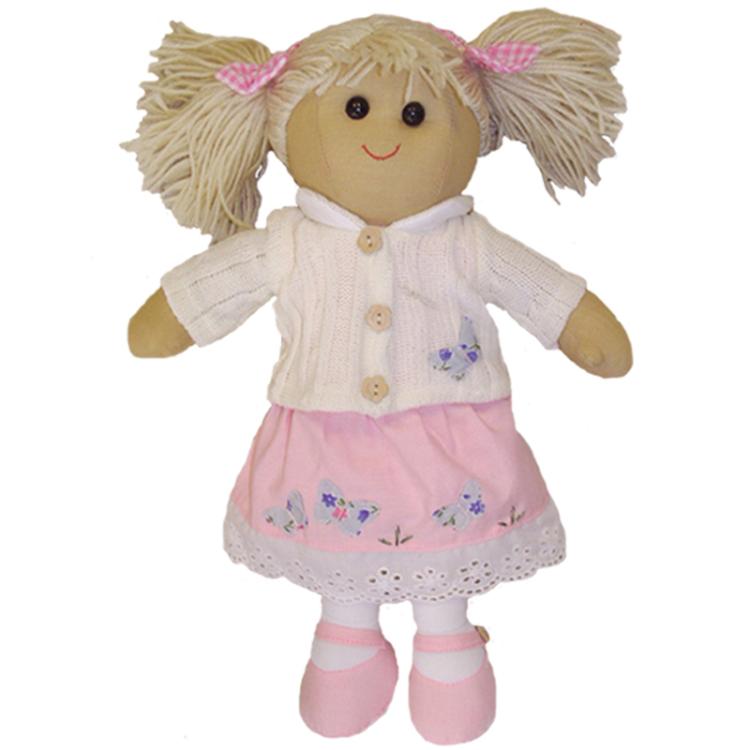 Our Thoughts…
Ragdoll with a pink skirt and a white cardigan. We think this ragdoll will be perfect for your little cherub.
Technical Information & Sizes
Size: 40cm. Suitable for all ages.
Medium Ragdoll Skirt and Cardigan
Spend £1,500.00 or more to qualify for 0% finance over 12 monthly payments
Customer reviews
The furniture is fantastic and my daughter just loves her new room, thank you.
Again I just wanted to thank you for the children's bedroom furniture. The whole process from ordering to delivery was effortless and thank you for keeping in touch through the process. Your delivery company were also excellent and the delivery was smooth with no problems. The furniture is of excellent quality and far exceeded our expectations and is far better than you can buy elsewhere, we have researched extensively and most children's bedroom furniture feels cheap and is of very poor quality. Little Lucy Willow is the complete opposite and I would not hesitate to order from you in the future and will certainly recommend you to friends and work colleagues.
I purchased two of these beds for our growing boys several years ago and it has turned out to be the best investment. The boys are both tall but the beds are roomy and not narrow like some twin beds can be. Super quality - nothing has broken despite dens being built on them and under them and a lot of jumping and general wear and tear they have held up really well as has the paint work.
Finance Available
Spend £1500.00 or more and qualify for one of our finance options
Money Back Guarantee
100% GUARANTEE
A no nonsense money back guarantee.
Shop with Confidence