Beach Cushion - FLASH SALE
Height: 400mm
Width: 400mm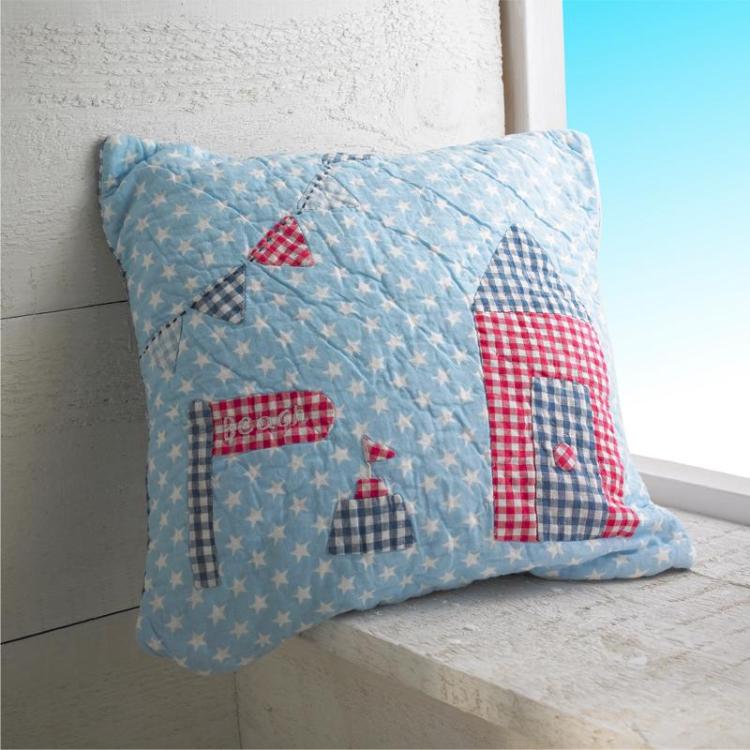 Our Thoughts…
A 100% cotton beach themed cushion cover. Check out our nautical theme of accessories and childrens bedding below.
Technical Information & Sizes
Beach Cushion - FLASH SALE
Height: 400mm
Width: 400mm

Spend £1,500.00 or more to qualify for 0% finance over 12 monthly payments
Customer reviews
really pleased with my girls pink bunk beds very strong and well made,looks lovely in their room, thank you
Beautiful, stylish, well made with a lovely painted finish. We are extremely pleased. We moved our daughter from a cot to a new bedroom and bed yesterday and she hasn't looked back. Thank you and we will be back when number two is ready for an upgrade!
I purchased this desk along with a bed and I can honestly say I have not seen anything (before or since and boy have we looked!) as good as quality as this. I will be spreading the word of Little Lucy Willow.
Finance Available
Spend £1500.00 or more and qualify for one of our finance options
Money Back Guarantee
100% GUARANTEE
A no nonsense money back guarantee.
Shop with Confidence