Birdcage Cushion
Height: 400mm
Width: 400mm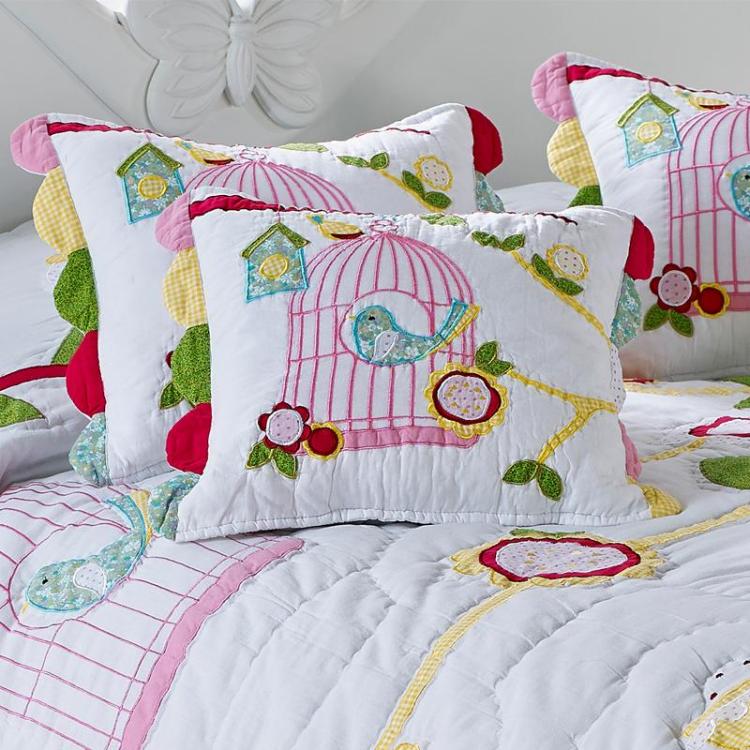 Our Thoughts…
Beautiful embroidered and patchworked cushion with scalloped edges featuring a bird in a cage.
Technical Information & Sizes
Birdcage Cushion
Height: 400mm
Width: 400mm

Spend £1,500.00 or more to qualify for 0% finance over 12 monthly payments
Customer reviews
Lovely bed, great storage, quick delivery and our daughter loves it! thankyou!
I could not fault this bed in any way. Extremely well made and I think you will do well if everything else you provide is like this.
They were THRILLED with it.. Absolutely LOVE it.
Finance Available
Spend £1500.00 or more and qualify for one of our finance options
Money Back Guarantee
100% GUARANTEE
A no nonsense money back guarantee.
Shop with Confidence