Mixed Floral Bunting
Height: 4500mm
Width: 4500mm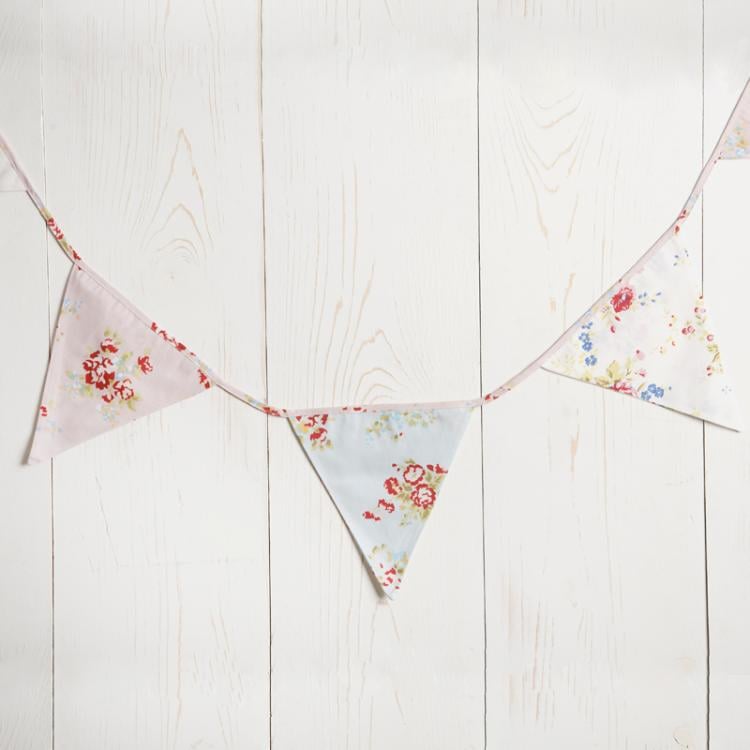 Our Thoughts…
Pink, blue and white mixed floral bunting. 4.5 metres length.
Technical Information & Sizes
Mixed Floral Bunting
Height: 4500mm
Width: 4500mm
Spend £1,500.00 or more to qualify for 0% finance over 12 monthly payments
Customer reviews
I just wanted to let you know how pleased we are with the furniture, even better than expected, thank you so much.
I was looking for quality bedroom furniture for my little girls room but was unable to find something special. After searching on the Internet for three hours I came across Little Lucy Willow and was blown away with the furniture collections. They certainly ticked all the boxes. I ordered the whole daisy collection. I am very pleased with the furniture as it is great quality and I'm so glad I ordered it. This furniture will last along time and thus worth every penny. I would highly recommend Little Lucy Willow.
The furniture is beautiful.
Finance Available
Spend £1500.00 or more and qualify for one of our finance options
Money Back Guarantee
100% GUARANTEE
A no nonsense money back guarantee.
Shop with Confidence