Mixed Floral Bunting
Height: 4500mm
Width: 4500mm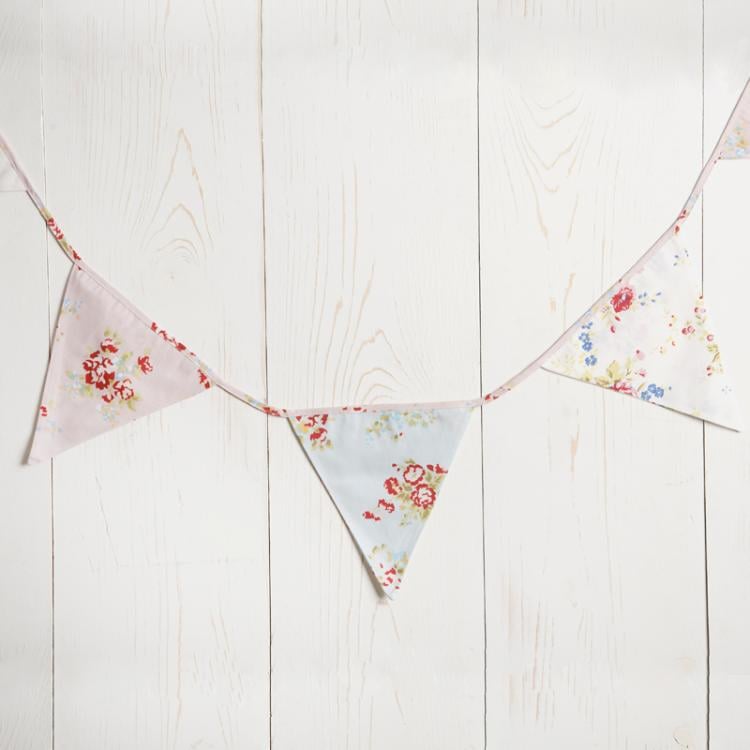 Our Thoughts…
Pink, blue and white mixed floral bunting. 4.5 metres length.
Technical Information & Sizes
Mixed Floral Bunting
Height: 4500mm
Width: 4500mm
Spend £1,500.00 or more to qualify for 0% finance over 12 monthly payments
Customer reviews
Really pleased with the bedroom furniture. Couldn't fault the quality. My 2 year daughter loves her big bed and can't wait to have friends come to stay on the pull out bed. Thanks a lot
Just wanted to write and thank you so much for the cabin bed which is beautiful and loved by my daughter! Its really lovely furniture and has made such a difference to my daughter's small bedroom.
We are all so happy with the Daisy and Tom bed that we ordered from Little Lucy Willow, it is beautiful; the quality and craftsmanship is exceptional. It is also very rare for a company to cater for boys bedrooms so well and provide stylish, well made furniture in colours appropriate for boys. My son loves his new bed too, as do all of our friends, we have already had lots of compliments about it and everyone comments on the quality. I would not hesitate to recommend Little Lucy Willow, as it is not only the furniture but the customer service that is outstanding. The Sales Team and the delivery men were friendly and knowledgeable and provided impeccable service. I also think it's fantastic that everything is made in the U.K. Thank you Little Lucy Willow, I wish your company the success and recognition that it deserves.
Finance Available
Spend £1500.00 or more and qualify for one of our finance options
Money Back Guarantee
100% GUARANTEE
A no nonsense money back guarantee.
Shop with Confidence