Medium Ragdoll Skirt and Cardigan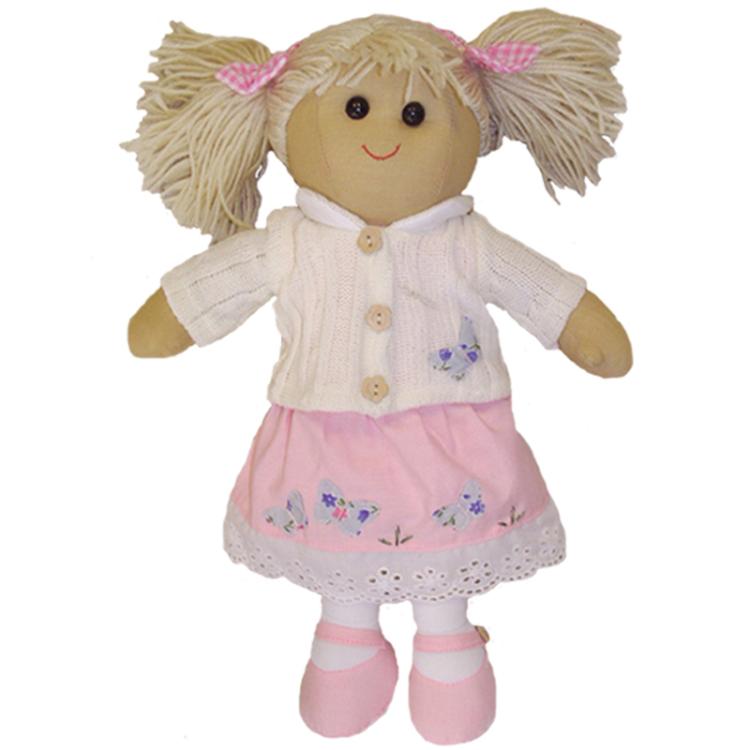 Our Thoughts…
Ragdoll with a pink skirt and a white cardigan. We think this ragdoll will be perfect for your little cherub.
Technical Information & Sizes
Size: 40cm. Suitable for all ages.
Medium Ragdoll Skirt and Cardigan
Spend £1,500.00 or more to qualify for 0% finance over 12 monthly payments
Customer reviews
Beautiful, stylish, well made with a lovely painted finish. We are extremely pleased. We moved our daughter from a cot to a new bedroom and bed yesterday and she hasn't looked back. Thank you and we will be back when number two is ready for an upgrade!
I just wanted to thank you for the most gorgeous desk. Its absolutely beautiful, truly a lovely piece of furniture. My daughter is thrilled and actually spent hours at her desk telling me she was doing homework!!! Not sure I believe her but she clearly loves it too. Thanks again. Really beautiful.
I just wanted to send a quick email to feedback how impressed we are with the furniture. It really is beautiful and my daughter who is 4 (going on 14) absolutely loves it. We can see thanks to the quality that it will last for many years and she'll get a lot of pleasure from it. She's even named every butterfly on her bed! Thanks again, well worth the wait.
Finance Available
Spend £1500.00 or more and qualify for one of our finance options
Money Back Guarantee
100% GUARANTEE
A no nonsense money back guarantee.
Shop with Confidence