Birdcage Cushion
Height: 400mm
Width: 400mm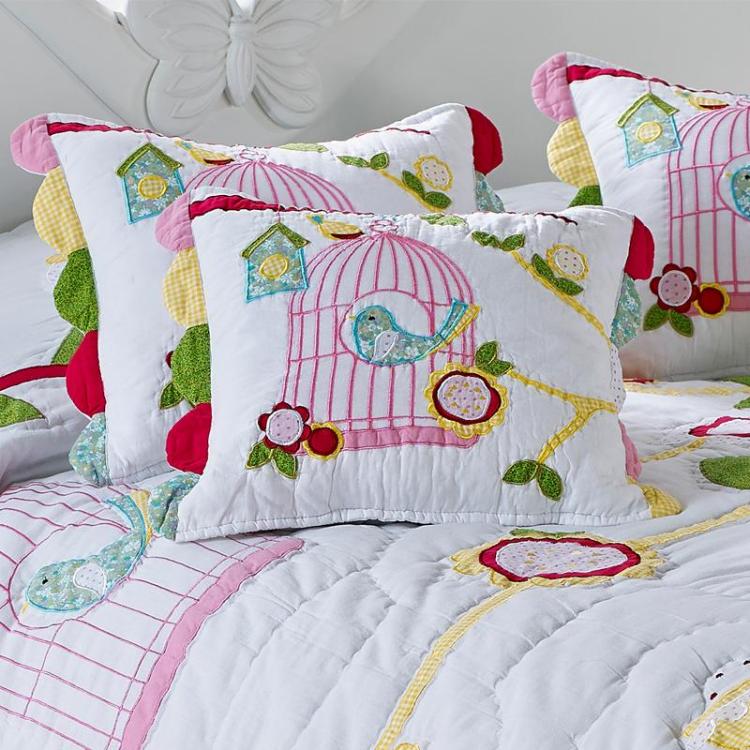 Our Thoughts…
Beautiful embroidered and patchworked cushion with scalloped edges featuring a bird in a cage.
Technical Information & Sizes
Birdcage Cushion
Height: 400mm
Width: 400mm
Spend £1,500.00 or more to qualify for 0% finance over 12 monthly payments
Customer reviews
We ordered this chest of drawers for our little girl's bedroom (along with the Looby Lou bed, Pick and Mix wardrobe and bedside table), after falling in love with them all following a visit to the showroom!! The main thing that stood out was the quality of the furniture. Having looked at quite a few places for furniture Little Lucy Willow beat every place we'd been! All items are extremely well made and built to last. I would definitely recommend this company - the customer service was amazing and even better is the fact everything is from the U.K!
The furniture was exceptional.
We love my sons Barney and Boo bed. All my 3 children have Little Lucy Willow beds (and other items) but this was our latest purchase for my little boy who has just turned 2. We brought this one as he has a fairly small bedroom and it is perfect. The build quality is amazing and the personalisation with his name makes it extra special. Well worth the money.
Finance Available
Spend £1500.00 or more and qualify for one of our finance options
Money Back Guarantee
100% GUARANTEE
A no nonsense money back guarantee.
Shop with Confidence