Birdcage Cushion
Height: 400mm
Width: 400mm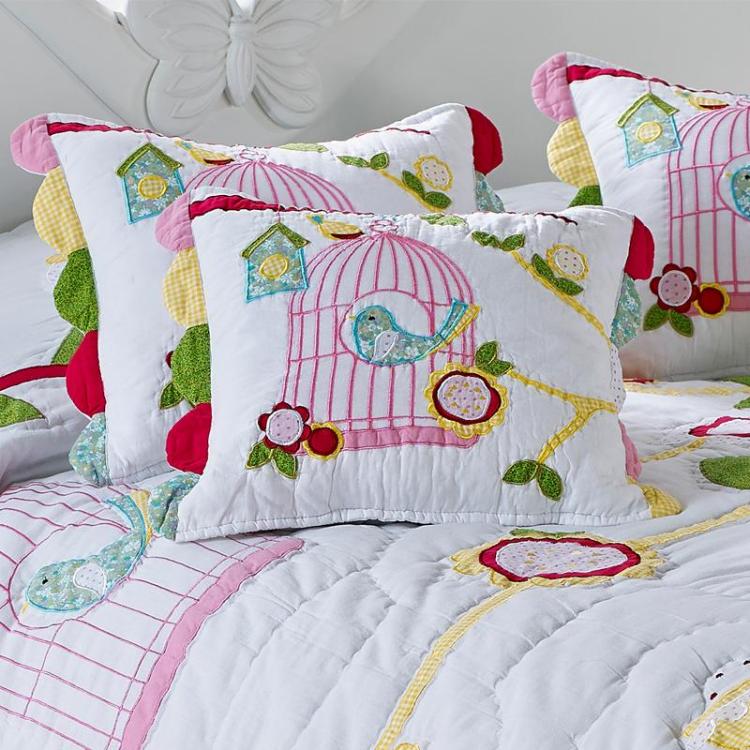 Our Thoughts…
Beautiful embroidered and patchworked cushion with scalloped edges featuring a bird in a cage.
Technical Information & Sizes
Birdcage Cushion
Height: 400mm
Width: 400mm
Spend £1,500.00 or more to qualify for 0% finance over 12 monthly payments
Customer reviews
We love my sons Barney and Boo bed. All my 3 children have Little Lucy Willow beds (and other items) but this was our latest purchase for my little boy who has just turned 2. We brought this one as he has a fairly small bedroom and it is perfect. The build quality is amazing and the personalisation with his name makes it extra special. Well worth the money.
We are very pleased with the desk. The quality and finish is excellent and it looks great too.
Finance Available
Spend £1500.00 or more and qualify for one of our finance options
Money Back Guarantee
100% GUARANTEE
A no nonsense money back guarantee.
Shop with Confidence