Birdcage Cushion
Height: 400mm
Width: 400mm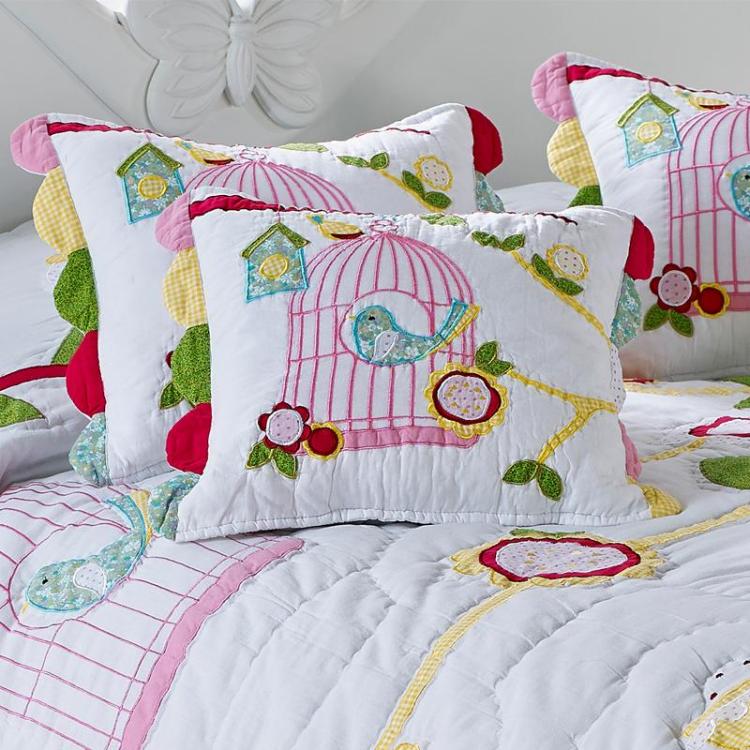 Our Thoughts…
Beautiful embroidered and patchworked cushion with scalloped edges featuring a bird in a cage.
Technical Information & Sizes
Birdcage Cushion
Height: 400mm
Width: 400mm
Spend £1,500.00 or more to qualify for 0% finance over 12 monthly payments
Customer reviews
The delivery guys were brilliant, they set up my son bed. The beds are just perfect, very sturdy and look great. My review will be with you before the end of this week. Thank you for the wonderful prize, its appreciated greatly and am sure they will not need any new beds until they leave home!!!!!!!!!!!!!
Really pleased with the bedroom furniture. Couldn't fault the quality. My 2 year daughter loves her 4ft Bed and can't wait to have friends come to stay on the pull out bed.
Received this gorgeous item for my granddaughter's bedroom a lovely solid piece, I can see this lasting long enough for her to pass it on to her children in years to come.
Finance Available
Spend £1500.00 or more and qualify for one of our finance options
Money Back Guarantee
100% GUARANTEE
A no nonsense money back guarantee.
Shop with Confidence