Birdcage Cushion
Height: 400mm
Width: 400mm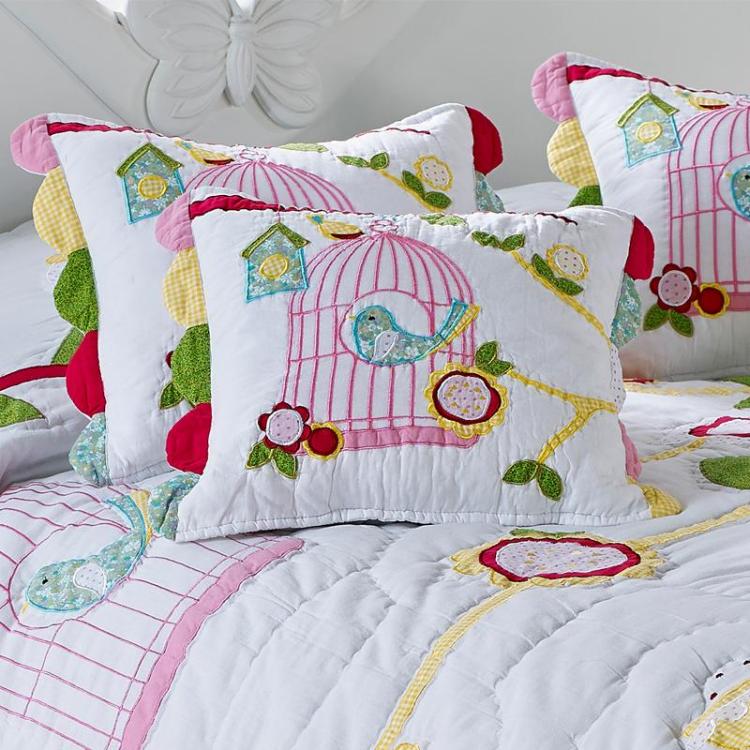 Our Thoughts…
Beautiful embroidered and patchworked cushion with scalloped edges featuring a bird in a cage.
Technical Information & Sizes
Birdcage Cushion
Height: 400mm
Width: 400mm
Spend £1,500.00 or more to qualify for 0% finance over 12 monthly payments
Customer reviews
It's such a breath of fresh air to deal with a company that actually cares about its customers. The customer service, order follow up and delivery of the bed were first class. The bed was simple to assemble, and the quality is excellent. Next job is to move our two year old son from his cot into his new bed! We'll certainly be visiting Little Lucy Willow again. Thanks for a great service.
You're a fabulous company from what I can gather...great product, great customer service.
My furniture was delivered today and I just want to say thank you so much. Every piece is beautifully finished and the bespoke colour matches perfectly. I would highly recommend Lucy Willow to anyone looking for children's furniture. It really is rather special.
Finance Available
Spend £1500.00 or more and qualify for one of our finance options
Money Back Guarantee
100% GUARANTEE
A no nonsense money back guarantee.
Shop with Confidence