Birdcage Cushion
Height: 400mm
Width: 400mm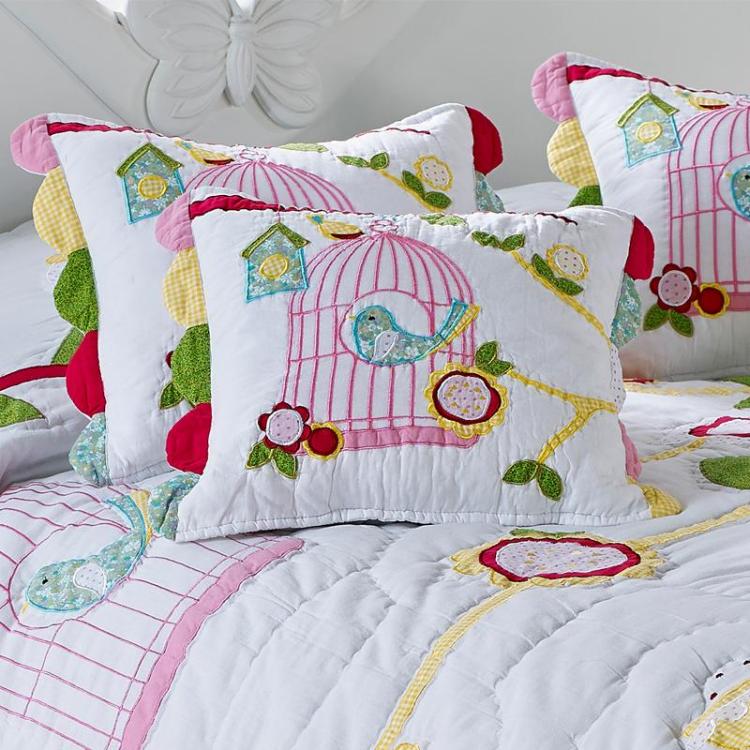 Our Thoughts…
Beautiful embroidered and patchworked cushion with scalloped edges featuring a bird in a cage.
Technical Information & Sizes
Birdcage Cushion
Height: 400mm
Width: 400mm
Spend £1,500.00 or more to qualify for 0% finance over 12 monthly payments
Customer reviews
You're a fabulous company from what I can gather...great product, great customer service.
The mattresses are extremely comfortable without being too soft.
I just wanted to say thanks again for the lovely furniture for our daughter. She loves it as did our other daughter when she had her Lucy willow furniture delivered two years ago.
Finance Available
Spend £1500.00 or more and qualify for one of our finance options
Money Back Guarantee
100% GUARANTEE
A no nonsense money back guarantee.
Shop with Confidence