Cowboy Wigwam Floor Quilt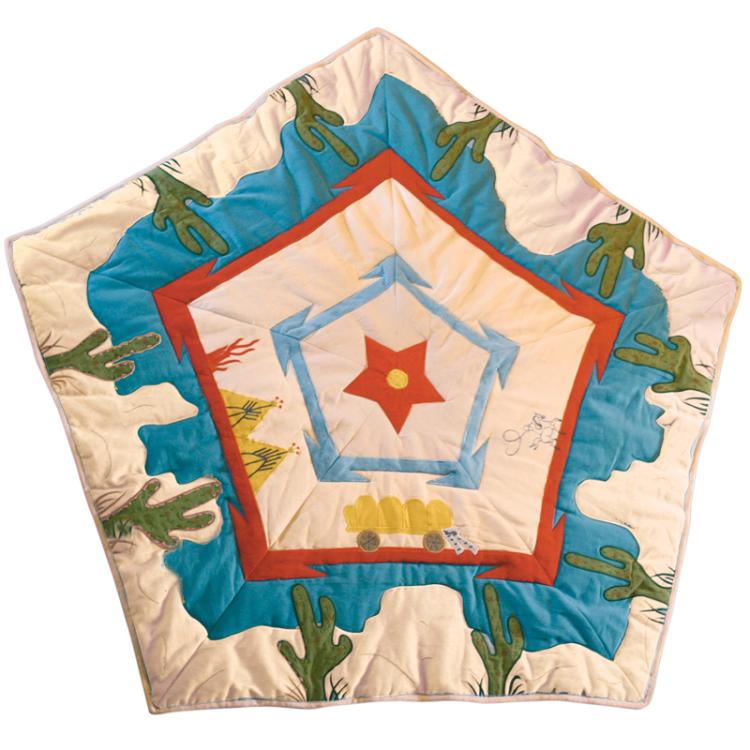 Our Thoughts…
Lightly padded Cowboy Floor Quilt designed to fit the base of the Cowboy Wigwam.

COWBOY WIGWAM SOLD SEPERATLEY
Technical Information & Sizes
Size: 146cm x 146cm (approximately).
Cowboy Wigwam Floor Quilt

Spend £1,500.00 or more to qualify for 0% finance over 12 monthly payments
Customer reviews
The bed is first class and was delivered on time.
We bought a bed, bedside cabinet, wardrobe, toy cupboard and bookcase from the Archie Fairweather collection in blue. It is all beautifully and solidly made. The customer service was brilliant. We even had the furniture put in place in the room and the bed constructed for us. We are going to buy from the girls collection for our youngest.
They were THRILLED with it.. Absolutely LOVE it.
Finance Available
Spend £1500.00 or more and qualify for one of our finance options
Money Back Guarantee
100% GUARANTEE
A no nonsense money back guarantee.
Shop with Confidence