Article Search
Articles meeting the search criteria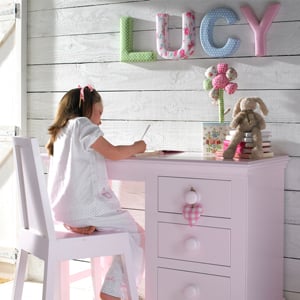 Children's bedroom furniture may often seem like an afterthought when redecorating the home. A simple enough task and one that won't need much discussion. However, it's worth considering that your child's room is probably the most used room in the home. It's a place where toys are stored and friends hang out, not to mention the small matter of sleep.  Making sure your child's bedroom is well equipped with the right furniture to ensure comfort in work and play is in everybody's interests! A sturdy bed and spacious wardrobe or chest of drawers cover sleep and storage. If you have enough sp..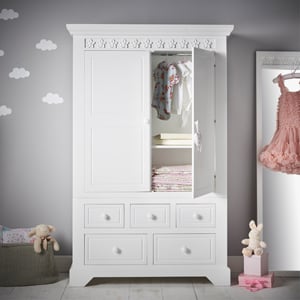 Daisy Brambles Combination Wardrobe     Aside from a collection of gorgeous beds, Little Lucy Willow produces a comprehensive range of matching children's furniture too. We know that all girls and boys need organisation and consistency in their lives, that's why our children's furniture isn't just stunning, it's also practical and built to last. Each piece has been carefully designed in-house with durability and longevity in mind. Our focus has always been to only make products that we'd be delighted for our own children to use and enjoy. Finished in hardwearing subtle pa..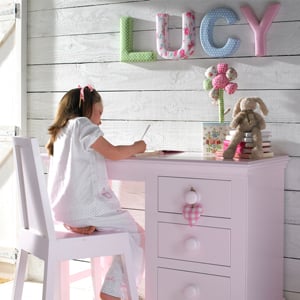 Over the past few weeks I have been particularly irked by the amount of people pre-empting the end of summer. "I can't believe the holidays are almost over, where has the time gone?" they all cry. Despite my dislike of such conversations and wild attempts at dodging them, I sheepishly admit that I have had to agree during the few times I have been cornered.   The sad fact is that as an adult, everything whizzes by at 100 miles per hour. Probably because we wish most of it away. But in a child's eyes, time is irrelevant. Children get up and do what they have to do, when they are to..
Showing 1 to 3 of 3 (1 Pages)