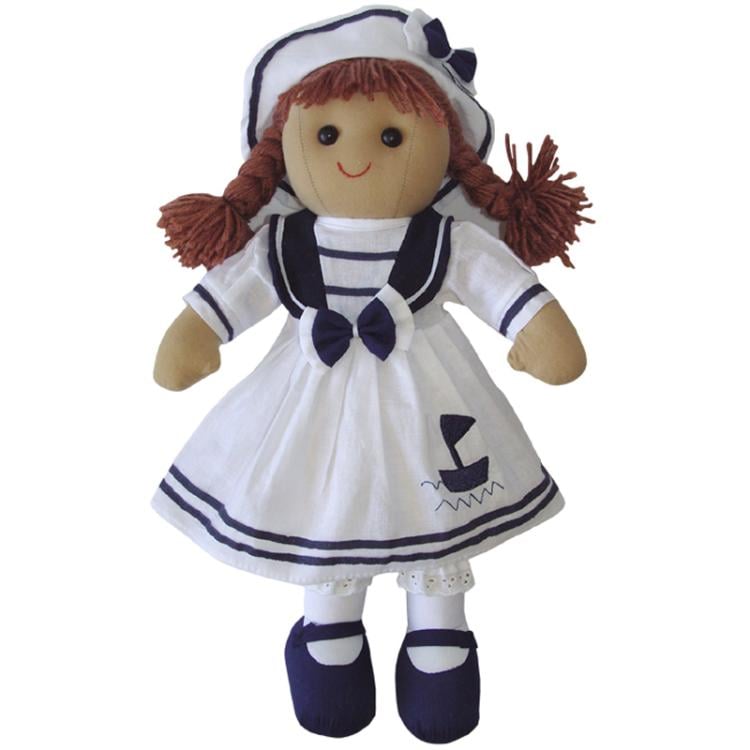 Our Thoughts…
Medium sized Sailor Ragdoll complete with a cute sailor dress.
Technical Information & Sizes

Spend £1,500.00 or more to qualify for 0% finance over 12 monthly payments
Customer reviews
We just wanted to say how pleased we are with all of the furniture that we ordered from you, the build quality and finish is just what we were looking for as we want it to last. Thanks for all your help.
Yes we have received the beds! Up untill now I have been at work in the uk so hadn't seen them. Now I have though I must say they are absolutely gorgeous and the girls are thrilled so thank you soo much they truely are wonderful, i shall be reccomending you to our friends out here (and in the uk) so expect some more foreign deliverys!
We just wanted to say we are so pleased with the furniture. It is really well made, the colours are great and the children love their new beds and finding lots of things to put in the drawers! We would also like to say that the guys that delivered the furniture were great too. They worked really hard and were still in good spirits even though it was a very hot day! We will definitely be recommending your company.
Finance Available
Spend £1500.00 or more and qualify for one of our finance options
Money Back Guarantee
100% GUARANTEE
A no nonsense money back guarantee.
Shop with Confidence