It's cold, it's dark and it's that time of year when your sleepover tally heads into overdrive.
With this in mind, creating a child's bedroom that is cosy, welcoming and can accommodate a mini guest or two at the drop of a hat will help you sail through the winter with ease.
As a child, there is nothing quite like being invited to stay over at a friend's home. Eager to discover new experiences and escape the beady eyes of parents for a night, exciting is an understatement! If you happen to be the hostess, it's important to make your little guests feel safe and comfortable in a bedroom that is geared up for plenty of fun as well as a good night's sleep. Well perhaps not so much of the latter…
If you have a child prone to asking if friends can stay over with little or no warning, it helps to be prepared. After all, who wants to be rummaging around in the attic for that elusive blow up bed when your glass of wine and cosy log fire is calling? 
Whatever available space you have, there is always a solution to your sleepover conundrums!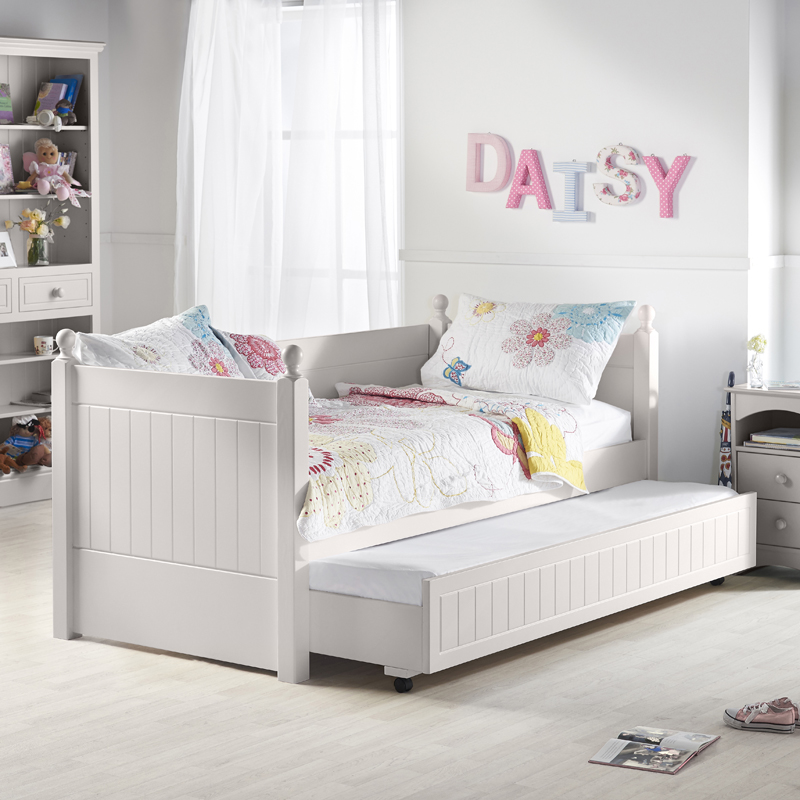 The truckle bed
Truckle beds are simply one of the best inventions a parent could ever hope for! Essentially a bed within a bed, a truckle enables the accommodation of extra guests with little or no inconvenience.
Neatly tucked away beneath your child's bed, a Little Lucy Willow truckle is the same size and every bit as comfortable as the main bed. 
The convenience of a truckle bed is the reason so many parents opt for this feature when shopping at Little Lucy Willow. Sitting on castors, the truckle is easily pulled out when needed and quickly slotted back into place once your guests have gone home.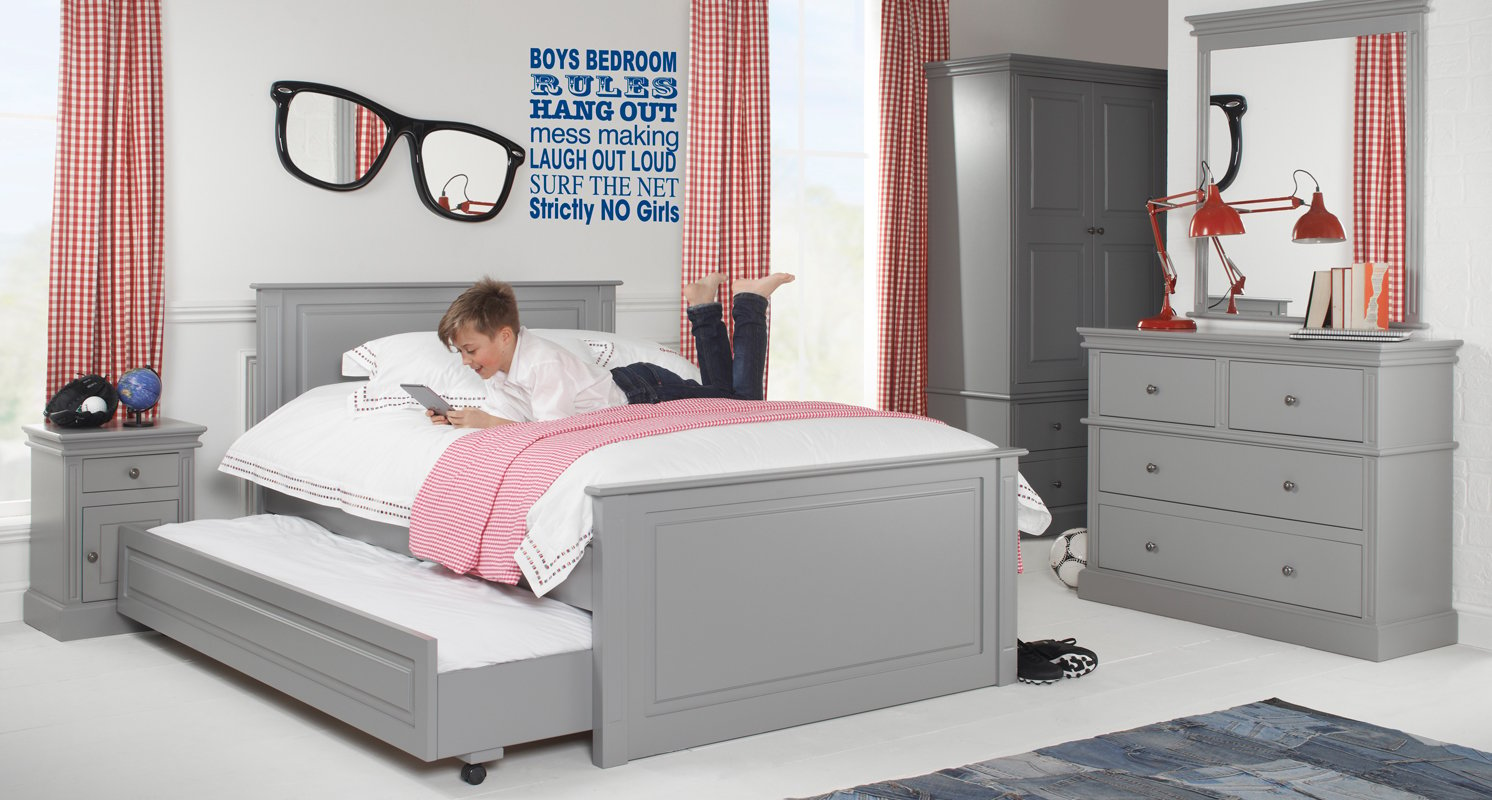 Supersize your sleepover
If your child is in the habit of asking to host regular slumber parties then perhaps some real planning is required. 
A single children's bed with a truckle beneath can easily accommodate two or three small children top to tail. But with a child's double bed this could be stretched to five - if you have enough sweet treats in stock for that many guests of course!
Double beds for children are becoming an increasingly popular choice for parents who see them as an investment for the future. If space allows, buying a solid, well-built double bed during your child's early years means you are buying a piece of furniture that will last through their teenage years and beyond. It might seem like an unnecessary purchase if your child is very young but it's definitely one that makes plenty of sense in the long run.  
In addition, there is ample storage space beneath a child's double bed, something that will never go unappreciated when children and their mountains of belongings are around!
Sleepover accessories
You'll need cushions and throws aplenty as your child and his or her friends gather round in their pyjamas for the main event - the midnight feast of course!
With plenty of colour and soft fabrics you can create a warm and cosy den-like haven for a truly memorable sleepover experience. Some fairy lights, nightlights and light up wall art will add to the ambience. As will a few cuddly toys too!
If you have the space, a rug and a bean bag or three are the perfect bedroom accessories when welcoming friends to stay, not least on dark, wet evenings when the garden is looking less than inviting. 
And if your child is a guest at someone else's slumber party, what better way to pack for their fun night ahead than with a pretty and practical holdall?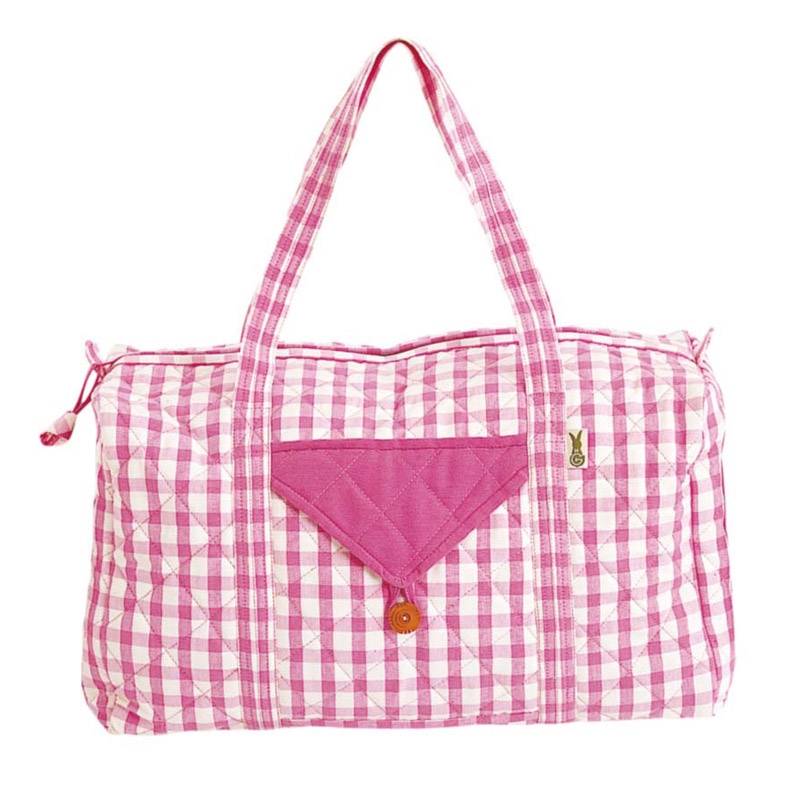 Want to know more about children's bedroom furniture by Little Lucy Willow?
At Little Lucy Willow we put comfort and safety above all else. Stunning design is just a bonus. Our children's bedroom furniture is luxurious, affordable and built to last. 
We want to make sure you enjoy your shopping experience with Little Lucy Willow from start to finish. That's why we are always ready to take your call and help you create a girl's or boy's bedroom that is perfectly suited to their needs – and dreams!
Contact a member of our friendly team on 0845 8030988 or email enquiries@lucywillow.co.uk with any questions about our products or to place an order.