If you have a lively little boy who enjoys the sort of games that turn you into a human shield for all things breakable, do not despair. It's a fact that many children have now moved away from energetic play and settled down with devices instead, leading to countless problems with health and education. So the longer you can encourage your child to be active during their downtime the better!
With this in mind, don't lose heart when the rough and tumble starts, embrace it instead. Join in the fun and find ways to make sure your child has a safe and robust place to play whilst leaving your home and all its contents in one piece. Somewhere that won't bend or break at the mere mention of pirate ships…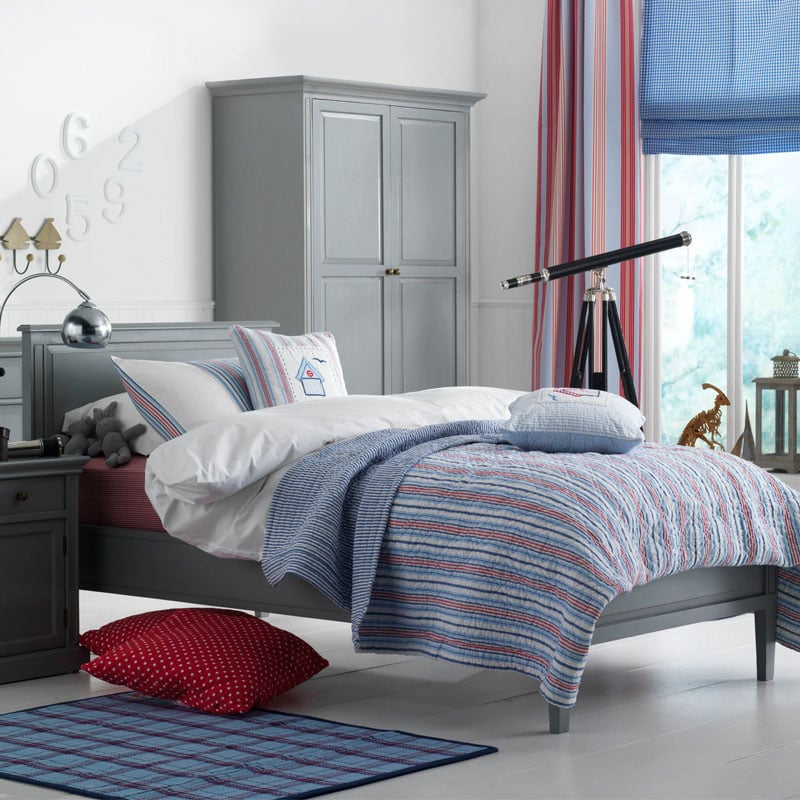 Strong, durable children's furniture
At Little Lucy Willow, your child's safety is our top priority, so all our children's furniture complies with British Safety Standards. Our collections are handmade using the best materials available, each piece being solid, heavy and built to last for many years. Our designers and master craftsmen know durability is key in a child's room.
We understand that children are curious and will often act without thinking about the consequences. They may try to climb up the bookshelf or inside the wardrobe or sit on anything but the chair. That's why we've made sure our children's bedroom furniture is tough AND tasteful!
Boy's beds
The bed will take centre stage in your robust boy's bedroom and must be able to withstand all manner of den-making, fortress building and sailing activities to name but three. Depending on your available space choose a boy's bed that is practical as well as strong. This could mean incorporating storage solutions such as those found in a cabin bed or high sleeper. Both are ideal for organising toys and clothes as well as creating a superb focal point for play.
The high sleeper has a ready-made den beneath, while the cabin bed is conveniently packed with storage – or hiding! - solutions.
If your boy likes to keep his feet on the ground then a day bed complete with under bed storage is a great option.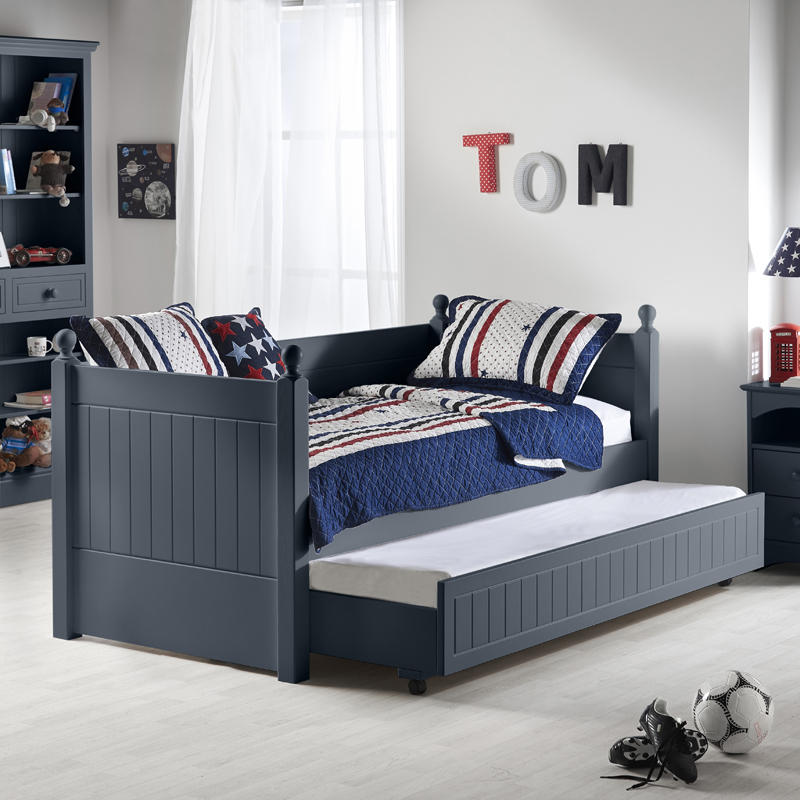 Soft furnishings
It's always a great idea to add plenty of soft furnishings to a bedroom, for colour and comfort if nothing else. Cushions, throws and beanbags will also add cosiness, hopefully making bedtime more appealing too!
Perhaps most importantly, having soft and squishy accessories will lessen the chance of any injuries during play time…
Sturdy storage
With children come toys - and plenty of them. Making sure there is ample room for belongings means you can maximize your child's available space. Choose children's furniture with as much stacking and hanging space possible. Also, add soft storage options to allow quick removal of any trip hazards on the bedroom floor.
Before you let your child loose in their new-look bedroom remember safety first!
When you think about storage, think big and think sturdy. It's imperative that any bookshelves, chests of drawers or wardrobes are fastened to the walls to prevent any unwanted accidents. 
Children have a tendency to climb without carrying out a safety assessment first so it's essential that you do it for them!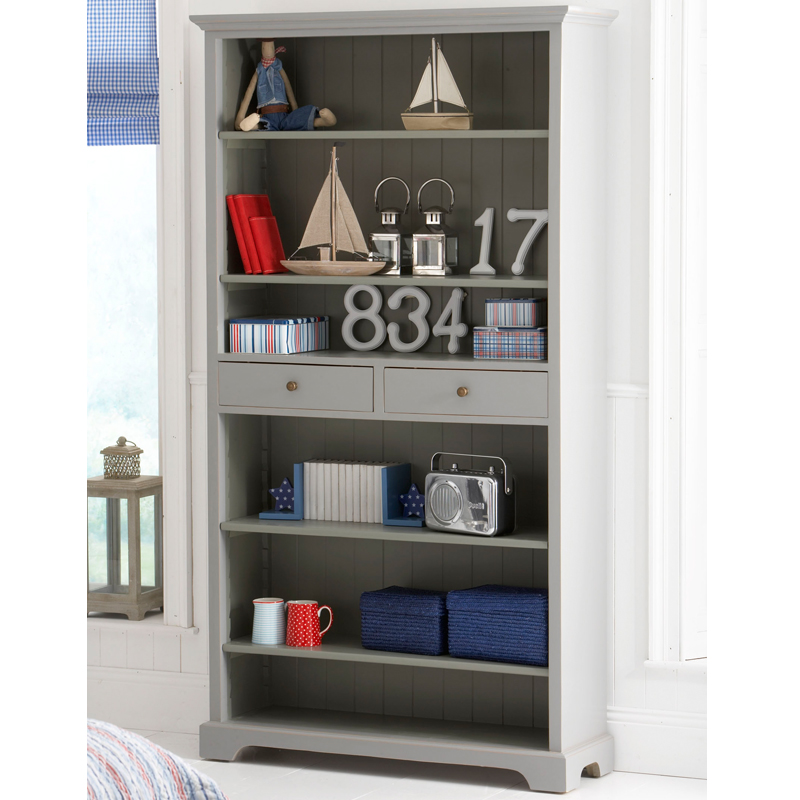 Want to know more about our children's bedroom furniture?
At Little Lucy Willow we put comfort and safety above all else. Stunning design is just a bonus! Our furniture is luxurious, affordable and built to last. 
We want to make sure you enjoy your shopping experience with Little Lucy Willow from start to finish. That's why we are always ready to take your call and help you create a girl's or boy's bedroom that is perfectly suited to their needs - and dreams! 
Contact a member of our friendly team on 0845 8030988 or email enquiries@lucywillow.co.uk with any questions about our products or to place an order.