Children are busy little creatures who often respond well to a little structure when it comes to activities. So why not give your child a helping hand by creating functional spaces in their very own bedroom?
Zoning is a way of ensuring that no space is wasted and also helps hone your child's organisational skills. But the best bit? You don't need oodles of space to do it!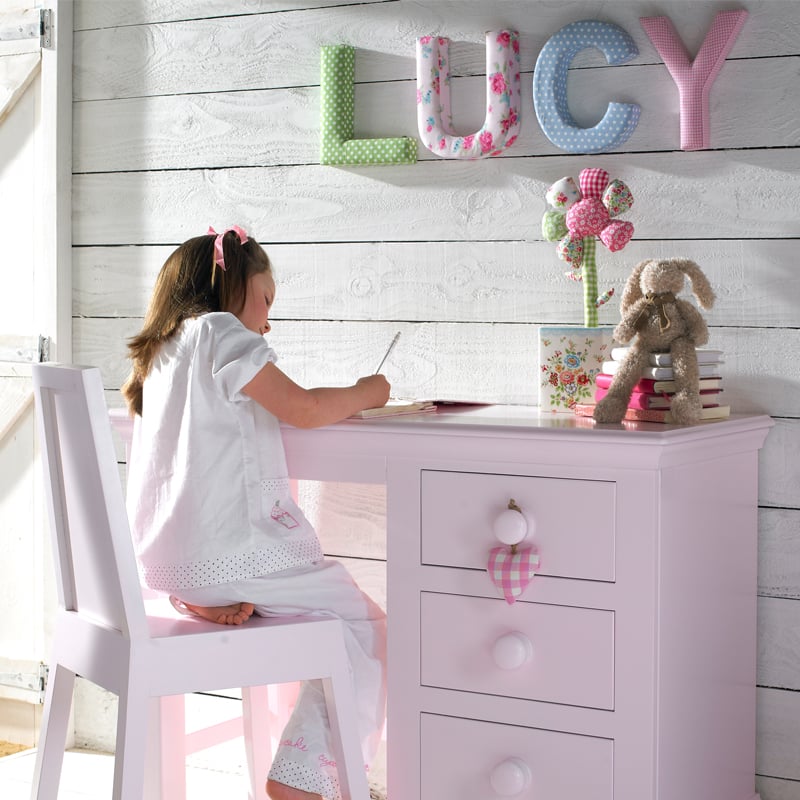 Zone out
A child's life is usually compartmentalised into three main areas - sleep, work and play. With this in mind, their bedroom should naturally follow suit.
Whatever size room your child occupies, zoning will create the illusion of space where needed and ensure that larger rooms are used to maximum effect.  Your child's furniture won't appear lost to high ceilings and bay windows.
Room dividers are the perfect way to achieve this but if that isn't possible in your child's bedroom, turn to paint instead.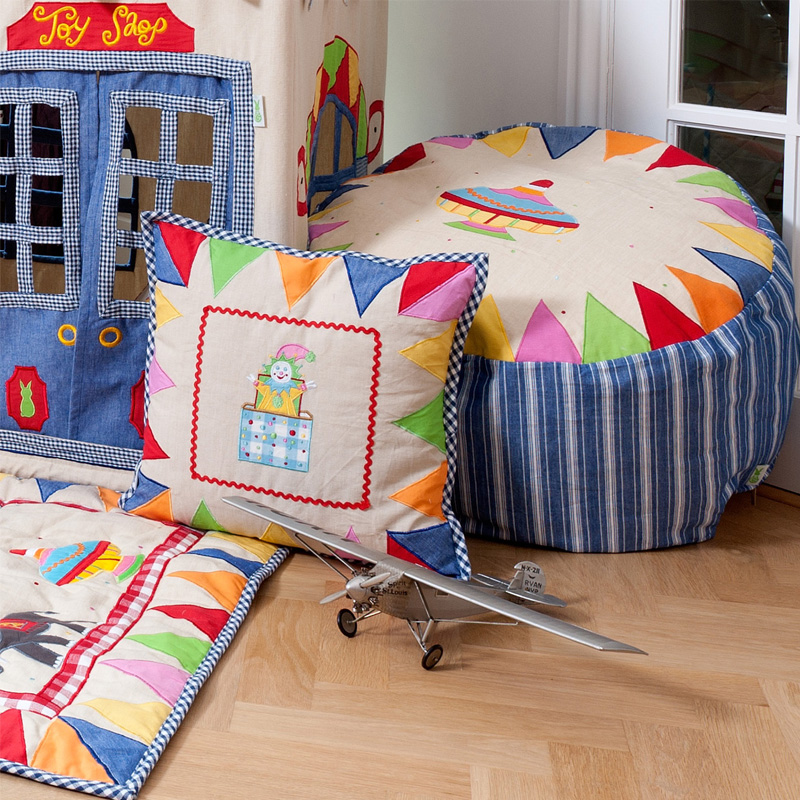 Use colour
Colour is the key to creating atmosphere. Using a mix of colours to reflect the function of each area against a background of white can be very effective.
Don't be afraid to properly define each space by using interesting, angular shapes too. Think coloured corners, boxed off beds or circular play zones.
Play - For an area dedicated to play, think bold and bright to enliven the senses. Whether your child is dressing up or having a teddies tea party, they will want somewhere bright and interesting to do it.
Work – This needs to be a little more subdued to avoid any unwanted distractions so go for neutral colours or pale pastel shades.
Sleep – Warm, dark hues are the perfect accompaniment to sleep. Simply defining the area around your child's bed can make a huge difference.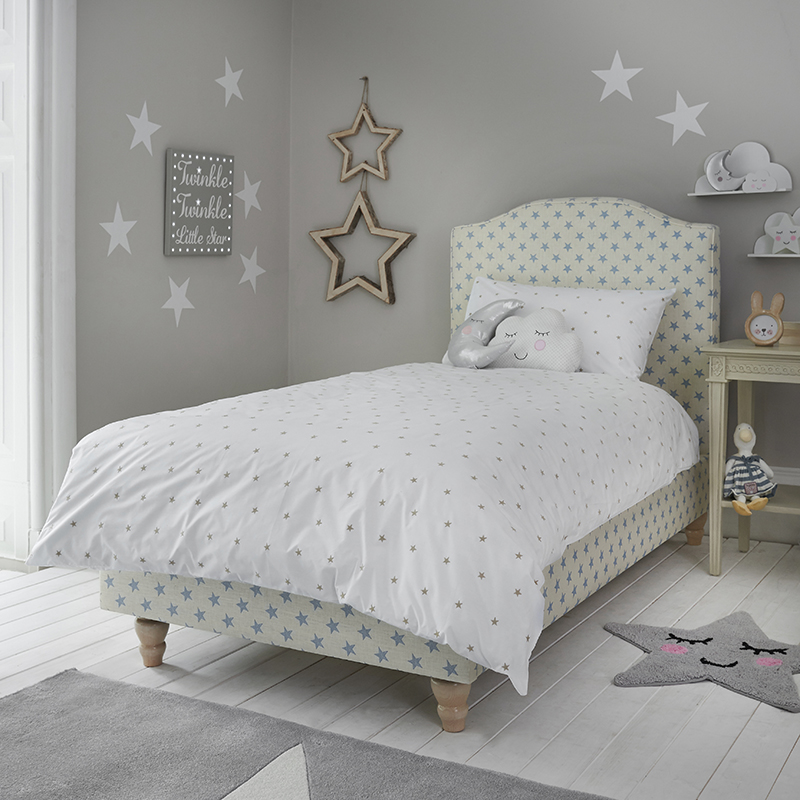 Use light
The light in your child's bedroom should dictate the position of each zone. So think carefully when placing your child's furniture to ensure you make the most of any natural light.
For work and play areas, try to channel as much natural light as possible. A desk in the dark is no good and will not be conducive to study, not least when there's a reluctant student to consider! 
Similarly, sleeping children need darkness so by placing their bed in the duskiest corner or area of the room you are giving them the best chance of a decent night's slumber.
If natural light is in short supply in your child's bedroom try boosting what you have with carefully placed mirrors.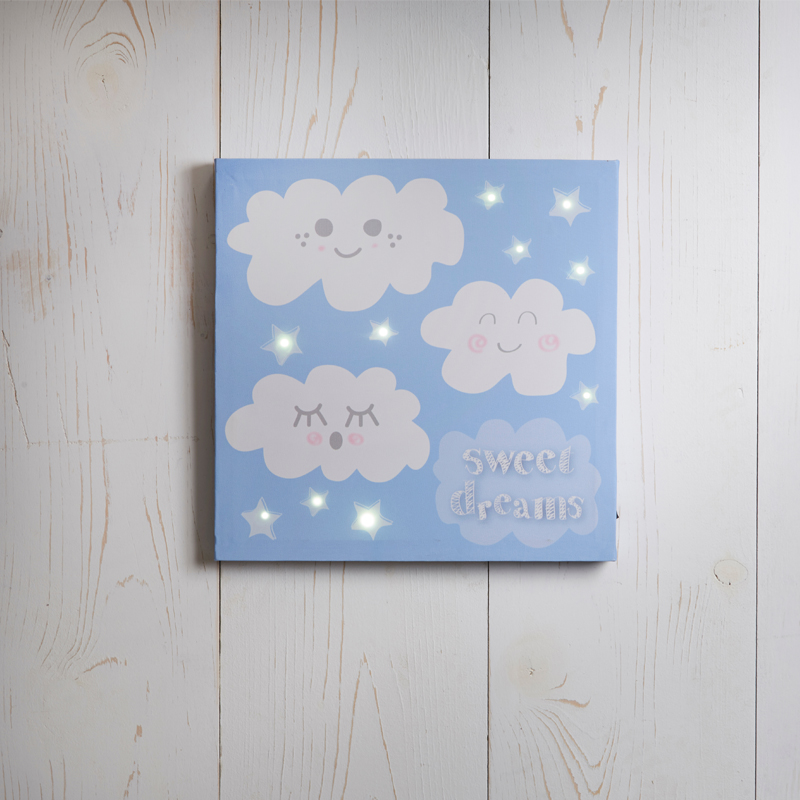 Use accessories
There are so many wonderful accessories for children's bedrooms available that it is often hard to know where to start to find the perfect fit for your child's room.
Perhaps the best solution is to plan what might work best in each zone before you head off on a mad shopping spree.
Play – This is all about fun which means bright patterns, colours and shapes. Wall art is the perfect way to define a play zone, especially if it means something personal to your child.
Other lovely additions could include rugs, beanbags or even a beautiful playhouse if space allows.
Work – Calm is the name of the game here so keeping accessories to a minimum is key. A desk lamp is probably all that is required so don't be tempted to go overboard.
Sleep – As arguably the most important zone in your child's bedroom, this is where your accessories must encourage sleep rather than distract from it. Children's beds can be a real delight to dress so enjoy choosing luxurious fabrics and colours that will complete your cosy zone. Think about layering with throws or quilts, as well as adding an appliqued cushion or two. Use bunting to define the zone as well as fairy lights or soothing light up wall art for some relaxing pre-sleep comfort. 
Want to know about children's bedroom furniture by Little Lucy Willow?
At Little Lucy Willow we put comfort and safety above all else. Stunning design is just a bonus. Our children's bedroom furniture is luxurious, affordable and built to last. 
We want to make sure you enjoy your shopping experience with Little Lucy Willow from start to finish. That's why we are always ready to take your call and help you create a girl's or boy's bedroom that is perfectly suited to their needs – and dreams!
Contact a member of our friendly team on 0845 8030988 or email enquiries@lucywillow.co.uk with any questions about our products or to place an order.