Beach Cushion - FLASH SALE
Height: 400mm
Width: 400mm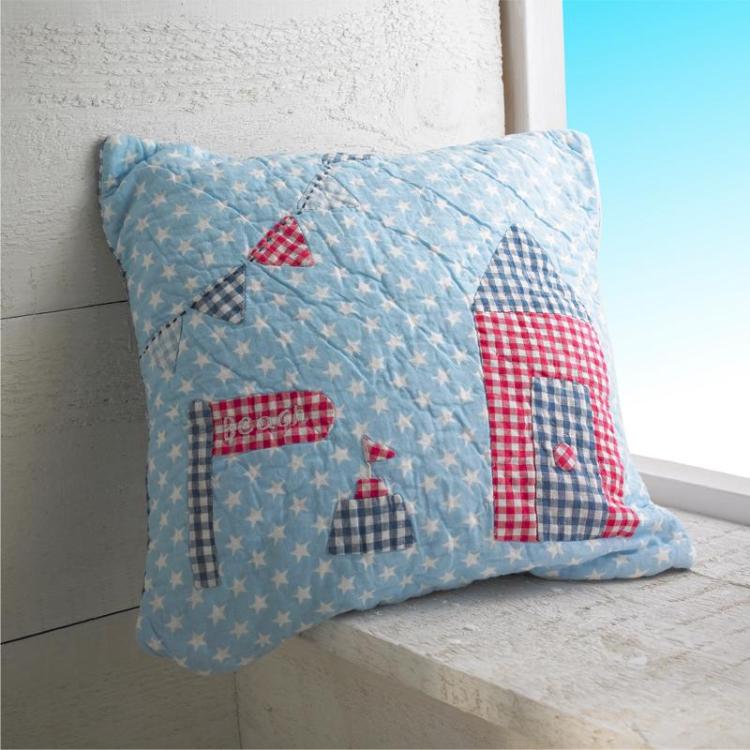 Our Thoughts…
A 100% cotton beach themed cushion cover. Check out our nautical theme of accessories and childrens bedding below.
Technical Information & Sizes
Beach Cushion - FLASH SALE
Height: 400mm
Width: 400mm
Spend £1,500.00 or more to qualify for 0% finance over 12 monthly payments
Customer reviews
I purchased two of these beds for our growing boys several years ago and it has turned out to be the best investment. The boys are both tall but the beds are roomy and not narrow like some twin beds can be. Super quality - nothing has broken despite dens being built on them and under them and a lot of jumping and general wear and tear they have held up really well as has the paint work.
I just wanted to say a big thank you for Holly's furniture. I have to say that I think it is absolutely stunning, more so even than is shown in your pictures. We are thrilled and I now understand why you don't try to compete on prices as I agree it's a different league!
Stunning furniture, beautifully made. Great service. One happy little girl and a happy mummy too.
Finance Available
Spend £1500.00 or more and qualify for one of our finance options
Money Back Guarantee
100% GUARANTEE
A no nonsense money back guarantee.
Shop with Confidence