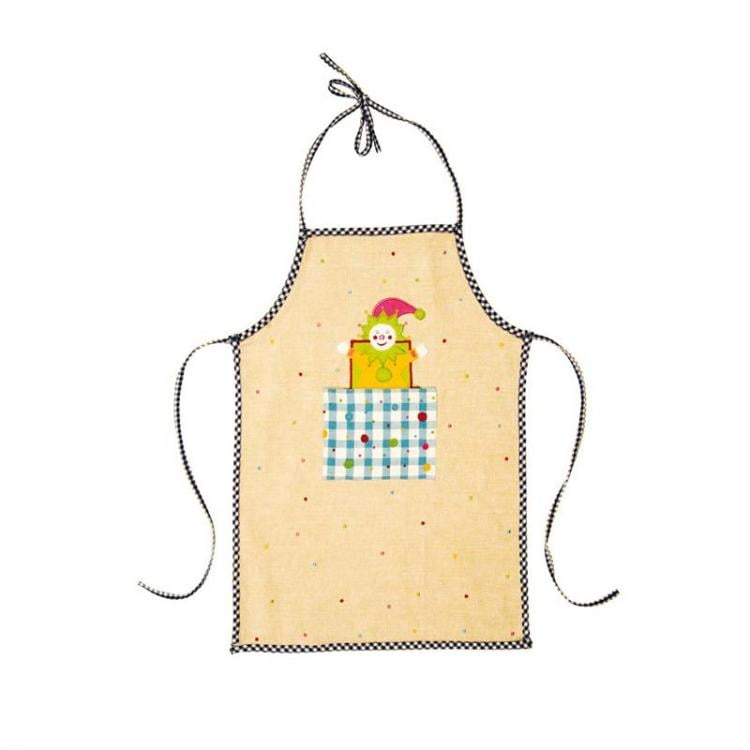 Our Thoughts…
This lovely apron will brighten up any child's baking session with their parent. Scroll down for matching items.
Customer reviews
We bought two beds, a wardrobe, chest of drawers and a bookcase for our 7 year old son and we are thoroughly delighted with our purchase. The furniture itself is beautifully made and finished in delightful colours. Its hardy nature is perfect for our son (and his younger brothers!). Delivered on time and all positioned and assembled cleanly on site, I can't recommend Little Lucy Willow highly enough. We are extremely pleased and more importantly so is our choosy son!
I just wanted to say a huge thank you for the furniture...it is beautiful and I am so pleased....your delivery guys were also fantastic and waited while I got home a little later than expected. Please again pass on my thanks to them. The whole thing has been a great experience and I LOVE the furniture so much...
More than pleased!! Great quality and nothing like the cheap flat pack rubbish that seems to be the norm nowadays. My dad who took delivery said the delivery men were superb too.
Finance Available
Spend £1500.00 or more and qualify for one of our finance options
Money Back Guarantee
100% GUARANTEE
A no nonsense money back guarantee.
Shop with Confidence