Pale Blue Flowers Quilted Bedspread
Width: 140mm
Depth: 220mm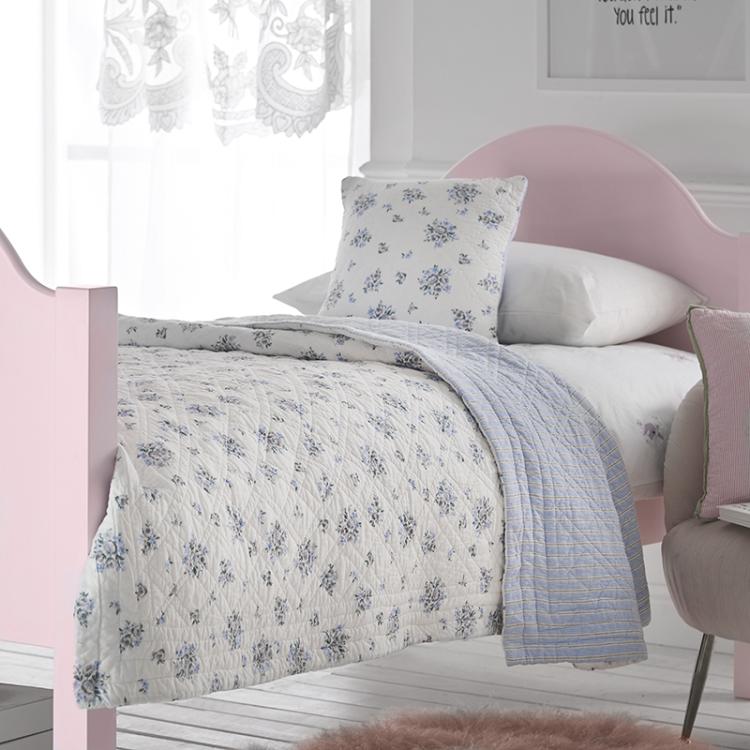 Our Thoughts…
A single white bedspread featuring pale blue flowers.
Technical Information & Sizes
Delivery
Within 10 working days subject to stock. You can find out if we have it in stock before you order by calling us on 0845 803 0988 or emailing shop@lucywillow.co.uk.
Pale Blue Flowers Quilted Bedspread
Width: 140mm
Depth: 220mm
Customer reviews
I just wanted to say a sincere thank you for our absolutely gorgeous furniture. It was packed extremely well, you could tell that great care and attention had been paid to ensure it wasn't damaged in transit. The furniture is beautifully hand carved and looks stunning and we are absolutely thrilled with it.
We are delighted with the bed itself. It is lovely - really super quality and my daughter says it is really comfortable too. It looks lovely and is very impressive. I like to support small business and will buy more from the range in due course. I have nothing but positive comments on that.
Finance Available
Spend £1500.00 or more and qualify for one of our finance options
Money Back Guarantee
100% GUARANTEE
A no nonsense money back guarantee.
Shop with Confidence